CONTACT US TODAY Email: jeanine@fyihomeinspections.ca Cell/text: 250-864-4054

Areas of the home that will be inspected:

The lot . The inspection begins by looking at the lot itself, including:
Topography, slope, grading, surface drainage
Landscaping, vegetation
Walkways, patios, and driveways
Retaining walls
I will pay close attention to how and where runoff water drains, and if any vegetation or trees are adversely affecting the integrity of the home.
Foundation and landscape. The foundation, walkways, driveways, and patios will be examined. I'll be looking for cracks, movement, water damage, weakening or deterioration. Again, how water drains on the property can affect the home's foundation and landscape, so I will also be looking at:
Gutters and downspouts
Evidence of pooling, standing, or seeping water
The Exterior. I will take a close look at the home's exterior. This includes:
Wall coverings, flashings, and trim
Paint and caulking
Doors, windows, window wells
Balconies, decks, stoops, steps, porches and their railings
Eaves, soffits, fascias, and overhangs
Fences and gates
Wall penetrations such as gas line and water taps
Typically most overdue maintenance can be found on the exterior of the home. Not keeping up with painting, caulking and other regular upkeep can lead to water damage, weathering, and other deterioration.
 The roof. I will evaluate the roof. I will note the materials used, as well as its current condition. I will further inspect:
Roof covering
Roof drainage systems and flashings
Chimneys, skylights, and roof penetrations
Garage, carport. Both the exterior and interior of your garage will be examined from roof to foundation, including fire walls and garage openers.
The interior. I will go through the home, room by room. While I won't pay much attention to the cosmetic state of the home, like a shoddy paint job or peeling wall paper, I will be evaluating:
Walls, ceilings and floors for damage, movement, or evidence of leaks.
Steps, stairways, and railings
Other potential physical injury hazards
Doors and windows
Electrical outlets, switches, and lighting fixtures
Heat sources
Structural systems where accessible
Insulation and vapor retarders where accessible
Fireplaces and solid fuel burning appliances
Major appliances that stay with the home
Kitchens and bathrooms. While I go through the interior of the home, I will spend a good amount of time assessing the kitchen and bathrooms. These high traffic areas are prone to wear and tear and water and moisture issues, so I will evaluate:
Countertops and cabinets
Sinks, tubs, shower stalls, toilets, tile, flooring, caulking, ventilation and more
Fixtures and faucets
Evidence of leaks, water damage, moisture issues
Major systems. The inspection includes a thorough assessment of the home's major systems. These systems include:
Electrical system
Plumbing system
Water heating system
Heating and air conditioning systems
Crawlspace, basement, attic, and eaves. Finally the home's crawlspace or basement, as well as the attic and any eaves that are accessible are examined. I will be looking for:
Structural integrity of the home
Insulation products, thickness and condition
vapor retarders
proper ventilation
evidence of leaks or deterioration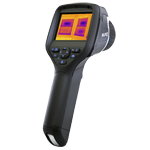 A thermal scan is included in all home inspections I do.

What is not Included?

A standard home inspection does have some limitations, as set forth in the Scope of Inspection and Code of Ethics as well as your HIABC Home Inspection Contract Please read these carefully, and adjust your expectations accordingly. Many of these limitations are obvious. For example, inspectors can not look underground, nor into inaccessible ceilings or crawl spaces, nor can they predict when a system or component will fail. Snow cover may make it impossible to see the roofing, and stored items, furniture or carpeting may block access to electrical outlets, portions of wall or flooring. A home inspection differs from a code inspection, and does not imply a warranty of any kind. Furthermore, your home inspector will not point out cosmetic flaws.

  CONTACT US TODAY Email: jeanine@fyihomeinspections.ca Cell/text: 250-864-4054